Welcome Friends!

For those of you who haven't met me yet, my name is Margo! Thank you so much for stopping by my page :) I offer an array of intuitive services and am available for In Person sessions around Indianapolis, Phone sessions, Reading Parties, Events, Trade Shows, and Fundraisers. Explore the site and feel free to ask any questions you may have about all I do!

I'm as real and down to earth as they come, haha. I will never claim to have a perfect life free of trials or that I have nothing but light moments. I'm on a path just like everyone else... and will never judge you based on yours.

I was given the name Giggling Guru by some dear friends of mine. I wasn't sure of referring to myself as a "guru" though...so I looked it up! Guru: an intellectual or spiritual guide or any person who counsels or advises; mentor
.
I felt much better about my new found name, since it is my path to provide the people who come to me with the best guidance I (and my guides) can. I'm always expanding on my knowledge and experience to better assist you. I provide counsel to ALL faiths and beliefs. Everyone is welcome! I look forward to journeying with you along your path to a rewarding and positive future!

Always believe in yourself and be true to who you are.
---
---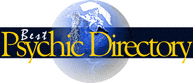 I'm now listed on BestPsychicDirectory.com where you can write reviews about your best readings!
---

Contact Margo: 317-835-5506 Margo@GigglingGuru.com