Sites I Suggest You Visit!

Click the Pictures to be directed to their sites!







​Laura Rain

​Offering Services that Support Your Journey to
Physical, Mental, Emotional & Spiritual Well Being. Not only is she one of my best friends, she is an amazingly beautiful soul. Please check her out by clicking on her photo to the left if you are led <3
---
Mass Ave Wine

A wonderful wine shop in Indy interested in arts, healing, and spirituality! They specialize in finding affordable wine that tastes expensive ;) I read here on the 2nd and 4th Wednesday of the month! Their event from 5-8pm is specially priced. A glass of wine is $5 and a session with me is $15! First come, first serve :)
---


New Day Meadery

​A fabulous shop in Fountain Square that has wonderful people, amazing drinks, and great energy! I read here a couple times a month on the Thursday following my Mass Ave Wine Week :) Their event goes 6-9pm where a glass of mead or cider is $5 and a session with me is $15. First come, first serve :)

​
---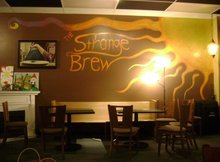 Strange Brew Coffee

This coffeehouse is wonderful! They are so incredibly nice and welcoming in allowing me come in some days to see people on the south side of the city. Their drinks and snacks are ahhhmazing! If you are looking for a local drink place...this one is for you!
---

Contact Margo: 317-835-5506 Margo@GigglingGuru.com